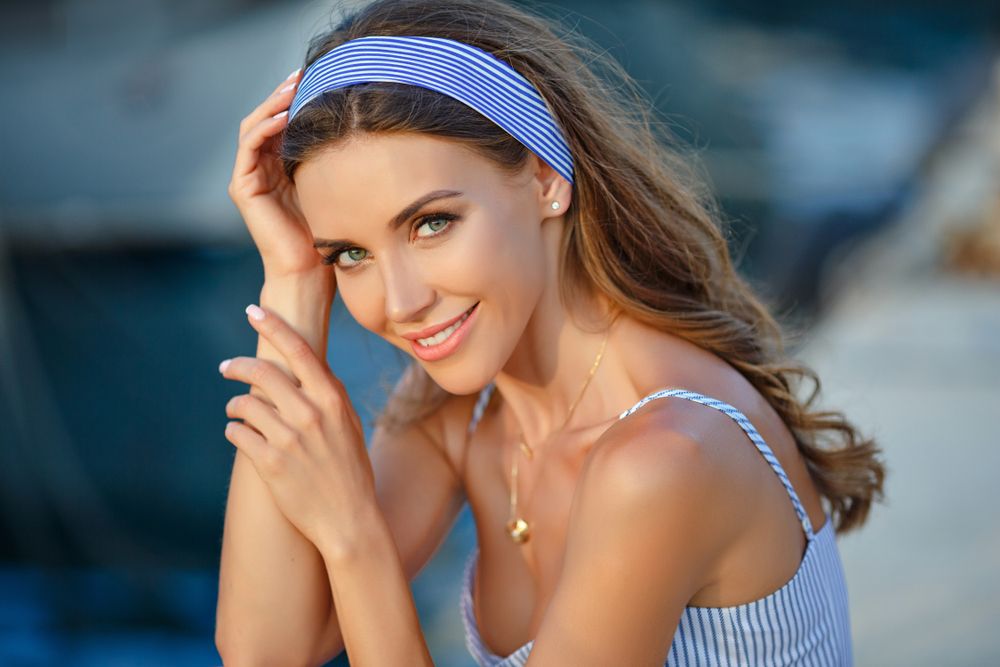 It is easy to take our skin for granted but when we do, we start to suffer the effects of ageing and any toxins that we expose our bodies to much more quickly. This includes sun damage, which is a key contributor to the development of pigmentation changes, lines and wrinkles. Paper-thin skin, sagging, skin folds and heavy brows are just some of the problems we may experience as we get older.

EltaMD skin care products only available through a physician have been designed with long-term skin restoration and health in mind. With more than a quarter of a century of experience in developing specialist skin care products, we understand that for skin to look good it needs to be healthy and have some natural protection against further damage. For this reason, we highly recommend EltaMD products which are wideley used and advocated by other medical professionals.


EltaMD Skin Care Products
EltaMD skin care products have been formulated specifically to repair the visible signs of ageing. Their cleansers are pH-balanced and don't contain ingredients that might potentially irritate sensitive skin, such as glycolic acids and alpha hydroxy acids or AHAs. EltaMD moisturizers target moisture retention in the skin so that it looks soft and radiant, while helping to protect it from damage.
EltaMD skin care products that we can prescribe for our patients include:
EltaMD PM Therapy Facial Moisturizer

EltaMD Moisture-Rich Body Crème

EltaMD Lotion

EltaMD So Silky Hand Crème

EltaMD Moisturizer
When you choose EltaMD products for your skincare regime, you will be able to enjoy skin that not only looks younger but is also healthier than ever before.

EltaMD Sun Care Products
Most people are aware that sun damage can be very dangerous for our skin. Not only can it expedite the ageing process, causing us to develop pigmentation changes, fine lines and deep wrinkles much more quickly, it can also permanently alter skin cells and cause cancer to develop. Sunscreen use is recommended all year round to help eliminate the risks associated with sun damage.
However, EltaMD sunscreens are far superior to many others and are recommended by The Skin Cancer foundation as effective broad-spectrum sunscreens. Each is formulated with transparent zinc oxide and is noncomedogenic, paraben, fragrance and sensitivity-free making them suitable for virtually all patients. When you choose EltaMD sunscreens, you are taking pro-active steps to prevent sunburn, reduce your risk of skin cancer and keep your skin looking healthy and youthful for as long as possible.
Here at Bay Plastic Surgery, we are able to prescribe EltaMD sunscreen products that are designed purely for facial protection from UV rays and these are designed for specific skin types. In addition, we are able to prescribe EltaMD products designed to protect your face and your body in one solution that are suitable for all skin types.

Facial Sunscreens for specific skin types
EltaMD Clear Broad-Spectrum SPF46

EltaMD UV Elements Broad-Spectrum SPF44

EltaMD UV Replenish Broad-Spectrum SPF44

EltaMD UV Physical Broad-Spectrum SPF41

EltaMD UV Daily Broad-Spectrum SPF40

EltaMD UV Lip Balm Broad-Spectrum SPF31

EltaMD UV Facial Broad-Spectrum SPF 30+

Face and Body Sunscreens for all skin types
EltaMD UV Sport Broad-Spectrum SPF50

EltaMD UV Pure Broad-Spectrum SPF47

EltaMD UV Spray Broad-Spectrum SPF46

EltaMD UV Shield Broad-Spectrum SPF45

EltaMD UV Aero Broad-Spectrum SPF45

EltaMD UV Lotion Broad-Spectrum SPF30+
If you are interested in finding out more about the EltaMD skin and sun care please do not hesitate to come into our office for a sunscreen sample.