Rhinoplasty
San Francisco - East Bay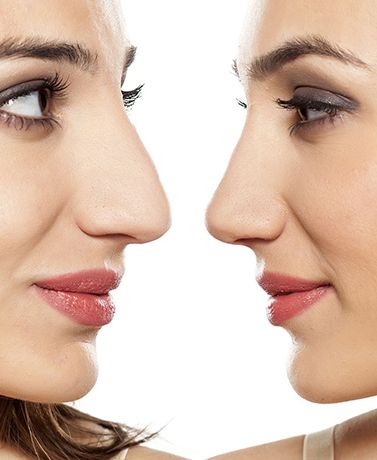 Rhinoplasty, or surgery to reshape the nose, is designed to make the nose more aesthetically pleasing or to correct breathing problems. Dr. Chin and Dr. Lau customize each rhinoplasty procedure to harmonize with each patient's natural features, sculpting a contour which is pleasing to the eye while preserving individual facial qualities. Our surgeons strive to create an attractive and distinct looking nose based on their client's requests and personal features instead of just giving them a particular celebrity's nose that will not fit well with their own facial structure. Dr. Chin and Dr. Lau take into account various factors such as:
Patient requests

Nasal bone and cartilage structure

Face shape

Age

Skin thickness
By brining together all of this information our surgeons are able to create well thought out results, and our patients experience high levels of satisfaction with their new personal look!