Breast Lift
San Francisco - East Bay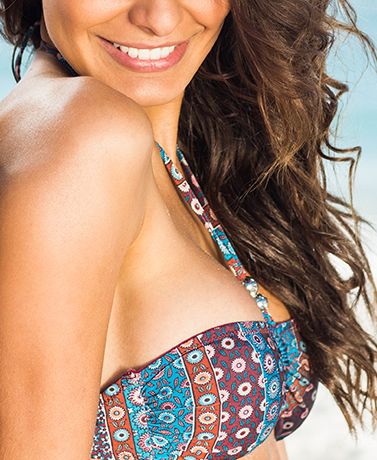 At Bay Area Med Aesthetics Dr. Glen Lau and Dr. Douglas Chin assist patients by enhancing their appearance by offering various cosmetic procedures. A breast lift improves the appearance of the breast in several ways.

As time passes, pregnancy, nursing, excessive weight loss and gravity have adverse effects on women's breasts causing them to lose their elasticity, firmness, and shape. This creates a sagging appearance. A breast lift is a procedure that corrects this condition using a combination of removing excess breast skin, tightening the skin. If desired, implants may be used to restore breasts to their natural shape and size.

The best candidates for a breast lift (Mastopexy) are healthy, emotionally stable women who are realistic about the result they would like to achieve. A breast lift can enhance your appearance and your self-confidence. The best results are achieved on women with small, sagging breasts due to loss of skin elasticity secondary to pregnancy and / or nursing, or weight loss. Those who plan to have more children may want to postpone surgery, as the process of pregnancy and breast-feeding may change the final result of the surgery.

There are benefits to undergoing breast lift surgery, however with any surgical procedure there is always the possibility of complications occurring. Possible complications associated with breast lift include bleeding and infection following surgery, which may cause scars to widen, (poor healing and wider scars are common in smokers). The procedure can also leave you with different positioned nipples, or a change in feeling in the nipple or breast.

Call our Oakland office conveniently located in Uptown Oakland close to Bart to book your consultation.