GLO Skin Care
Product Information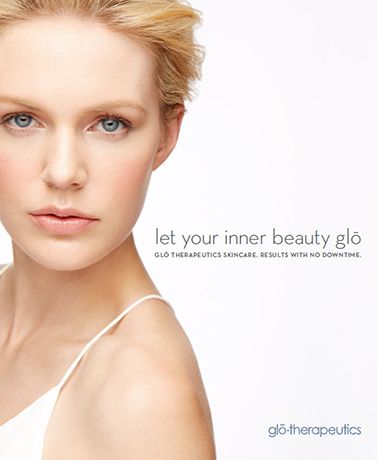 This powerful blend of skin-healthy oils provides deep cleansing action by dissolving excess oil, impurities and makeup from the skin. Rinses cleanly without residue, leaving skin conditioned and renewed.

Recommended For: All skin types.
pH: n/a (anhydrous)
net weight: 147 mL / 5 fl. oz.
Safflower Seed Oil – High in linoleic acid, an essential fatty acid which has powerful oil and impurity removing properties. Linoleic Acid effectively breaks down sebum, helping to clear debris from clogged follicles. An important carrier of Vitamins A, D, K and E. Has anti-inflammatory and moisturizing properties.

Sunflower Seed Oil – Cold pressed from sunflower seeds, this lightweight oil is rich in vitamins and fatty acids. Contains Vitamin E which is healing and helps prevent scarring. Improves inflammatory conditions such as acne and eczema as well as general redness of the skin. Absorbs easily and is non-comedogenic.

Jojoba Seed Oil – Soothes and moisturizes dry and inflamed skin. Conditions and balances oil production while supporting skin's natural barrier.

Vitamin E – Contains alpha, beta, delta and gamma tocopherols. Each tocopherol is a unique type of antioxidant which inhibits lipid peroxidation in cells. Growing research supports synergistic use of multiple tocopherols provides maximum benefits.

Grape Seed Extract – A powerful antioxidant with soothing, antibacterial and reparative properties.

Orange Oil – Rich in Vitamin C with antioxidant, anti-inflammatory and protective properties.
Pour a small amount into dry hands and apply to dry skin. Massage gently with small circular movements for 60 seconds. Add water and repeat movements. Rinse thoroughly. If desired, follow with another gl??therapeutics cleanser.
Caprylic/Capric Triglyceride, Cyclomethicone, PEG-40 Sorbitan Peroleate, Carthamus Tinctorius (Safflower) Seed Oil, Helianthus Annuus (Sunflower) Seed Oil, Simmondsia Chinensis (Jojoba) Seed Oil, Vitis Vinifera (Grape) Seed Oil, Mixed Tocopherol (Vitamin E), Citrus Aurantium Dulcis (Orange) Oil, Lavandula Angustifolia (Lavender) Oil, Dehydroacetic Acid (and) Benzyl Alcohol