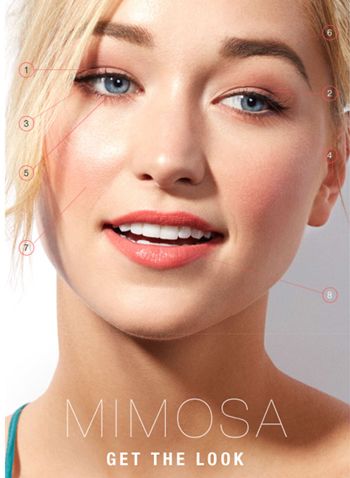 EYES
Apply Eye Shadow in coy to lid and blend along the lower lashline.
Blend Eye Shadow in vintage increase.
Press Eye Shadow in dove close to the lashes along the lower lashline.
This line upper lashline with Liquid Ink in black.
Coat upper and lower lashes with Lash Lengthening Mascara in black.
Fill in brows with Brow Powder Duo
CHEEKS
Apply Creat Blush in fig to the apple of checks.
LIPS
Apply Cream Glaze Cayon in mimosa.