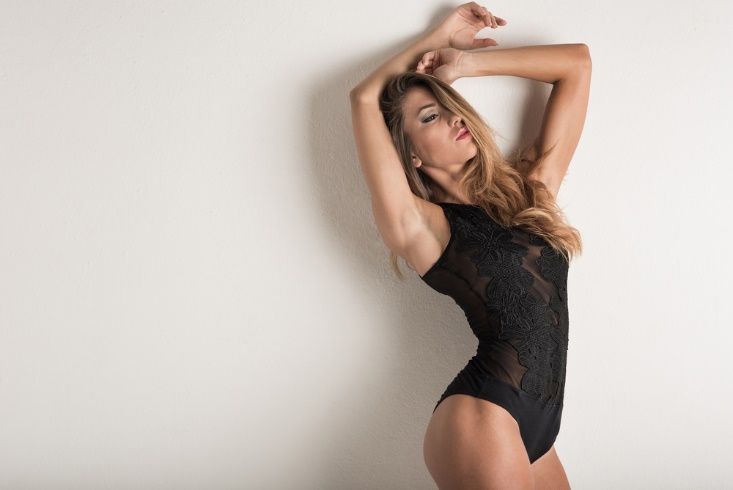 Benefits of Body Contouring
Body contouring is a term used to describe a wide range of cosmetic surgery procedures that are used to alter the shape of your body. It is particularly popular with patients who have previously been obese but lost a significant amount of weight. This is because many of the procedures focus on reducing or eliminating excess skin and fat, which is a common side effect of rapid or extensive weight loss. Pregnancy and nursing can also take their toll on a woman's body, and leave her feeling devoid of an attractive, sculpted shape.
While exercise can help us to tone many areas of the body, most of us have at least one stubborn jiggly area that won't tighten up no matter how much effort we put in. Typically, these tend to be the around the abdomen, the buttocks, thighs or upper arms. Body contouring can reshape and improve the appearance of these areas, helping you to achieve the silhouette that you have always dreamed of.


What procedures may be included in body contouring?
There are many different procedures that may be included in a body contouring package, some surgical, some not. Some of the most commonly body contouring procedures include:
- Abdominoplasty
- Arm lift
- Body lift
- Breast lift and/or augmentation
- Buttock augmentation
- Calf augmentation
- Facelift
- Liposuction
- Neck lift
- Non-surgical techniques including low level laser therapy, ultrasound and radiofrequency
- Skin contouring and tightening
- Thigh lift


What are the benefits of body contouring?
If you decide that body contouring procedures are the best way to help you achieve the shape that you desire, you can enjoy a range of benefits, including:
Target specific areas of your body. One of the best things about body contouring is that you can target the parts of your body that you feel most self-conscious about and that are proving to be the most stubborn when it comes to toning.
More than one body contouring procedure can be performed at once. This is dependent on the exact procedures you are interested in but is a good way of improving multiple areas of the body in a combined appointment.
Relief from the effects of excess skin. Excess fat and skin doesn't only have an effect on your confidence and self-esteem. Those with this problem can experience chafing, skin irritation and other types of physical discomfort, and this can be alleviated through body contouring procedures.
Improved confidence. Everyone deserves to feel good about themselves, particularly so if they have made the effort to lose a substantial amount of weight. Unfortunately, folds of sagging skin can be embarrassing and prevent you from wearing the clothes that you want to. It can also impact your intimate relationships. Body contouring can address this problem and enable you to feel confident and attractive again.
Am I a good candidate for body contouring?
If you are considering body contouring, you will first need to attend a consultation with your chosen surgeon so that you can have your candidacy assessed. A recommendation will be made based on your individual circumstances, but typically a good candidate will:
- Be a healthy adult
- Have a stable weight (in the case of patients who have lost weight, you should be at your goal weight and not intending to lose any more)
- Have no medical conditions that would increase the risk of complications during their procedures, or impair healing afterwards
- Be committed to maintaining a healthy lifestyle, such as getting the right nutrition and exercising regularly
- Have realistic expectations for the outcome of their treatments
In the case of skin-tightening procedures, good candidates are non-smokers. This is because smoking can reverse the effects of tightening procedures.
If you are interested in finding out more about body contouring, or if you would like to schedule a consultation to discuss your candidacy, please get in touch. Our friendly and discreet team would be delighted to help you. Contact us today for further advice.